Engaging two, three, four or more of our members provides economies of scale as our Helix approach maps how our member's processes synchronize to leverage each other's expertise.

Two RightStar members map how to coordinate their combined expertise

Three RightStar members synchronize their processes to efficiently deliver value

Four RightStar members bundling their services to deliver greater value more quickly than working separately
Four RightStar Members Use the Helix Methodology to Drive Value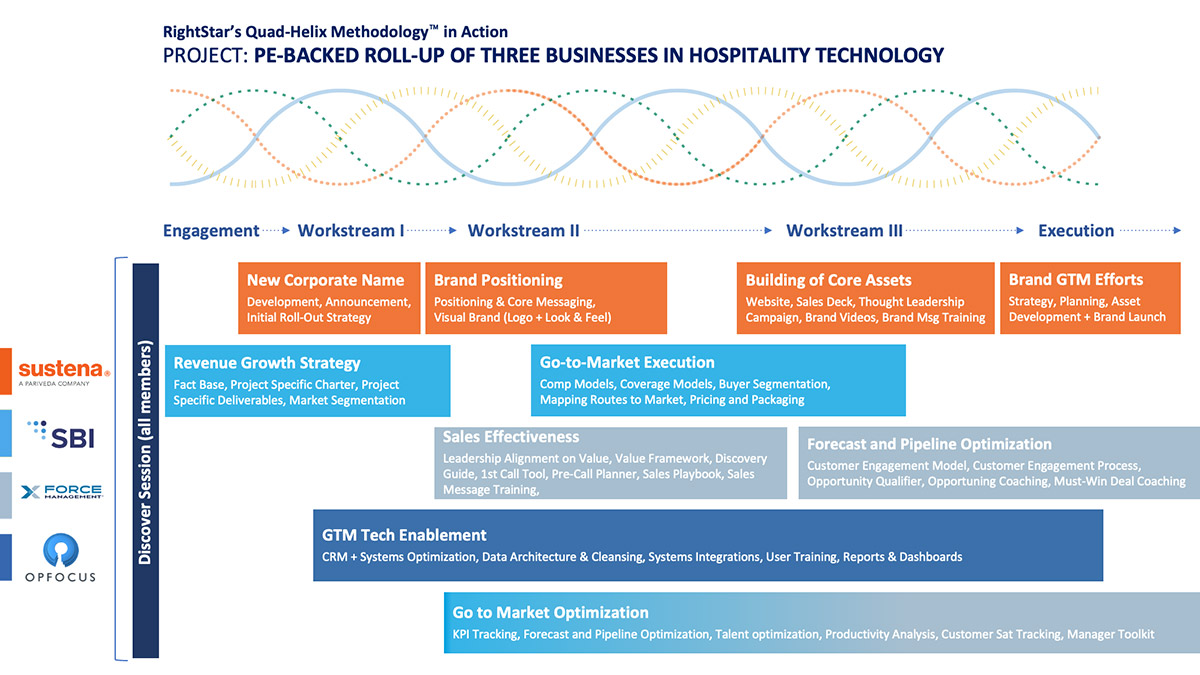 Seeing an opportunity for a single platform of related technology solutions for the hospitality and healthcare sectors, a private equity firm acquired and rolled-up three businesses.
With the merger came significant needs – from a new name, brand, and cohesive positioning and messaging, to all of the cascading sales, marketing, and technology requirements of bringing three companies together.
The business also needed to unite three sales and marketing teams into one high-functioning, well-oiled machine. To do this, several workstreams were put into place at once and the new leadership team was presented with a thoughtful revenue growth strategy, holistic go-to-market execution, a sales transformation program, and an integrated marketing tech stack.